Michael is extremely well organised and co-ordinates all the activities of the building phase with an eye for details....Michael is very much customer focused and oriented keeps you well informed of the progress... The building was complete before time, on cost, and to our expectations...
— B Rogge
---
Renovating can be a stressful time as the interruption to daily life impacts on everyone. We felt Michael understood this and tried to minimise the impact on us as much as he could.
Today we have a home in the Blue Mountains that we can call ours, by design and simply by the way we enjoy living in it. That's why we would recommend Michael Edwards to anyone wanting to build, renovate or create something a little bit special.
— Craig & Joanne
---
At the end of the day we have exactly what we wanted, which is a beautifully well built home that has been created with care and attention to detail using the very best materials. These things will show for many years to come and we wouldn't hesitate going through it all again with Mike.
— David & Tania Tyrrell
---
We would like to express our sincere appreciation and thanks for the professional and efficient manner in which this work was carried out. All tradesmen were courteous, prompt and always mindful of the fact that we were in residence.
Thank you for keeping us informed and ensuring that the work; which was complex to us; was conducted with minimal disruption. We are pleased with the final result.
— E Tink
---
The quality of the work was of the highest standard and completed within the scheduled time. We couldn't have been happier! If you want the job done right, on time and no headaches, this is the team.
— G & L Wulff
---
For our retirement home we had very definite ideas of what we wanted. Michael and his team of friendly and skilled tradesman far exceeded our expectations.
Michael went to great lengths to source the particular finishing touches we wanted. When combined with the quality of the build, the result is a home that is a pleasure to live in.
The home was build on time (despite constant rain), on budget (no hidden extras), and as our friends comment when they walk in "wow".
— Irene & David Barr
---
We still have people slowing down to look at the house. A few even stop to ask who built such a lovely house. They are even more impressed when they find out that it only took two and a half months to complete.
— K Caterson
---
Construction was completed within four weeks, which was within less than half of the contracted period. Michael's attention to detail and flexibility to adapt to our needs meant that we were very satisfied with his work.
— K Crawford
---
Thank you for the wonderful work you and your team have done on both our house and studio.
We have at all times found you to be helpful and efficient and we were constantly surprised by the ease with which the project progressed. Your team were pleasant to have in our house and very professional. Obviously coming in on budget is also a great result.
— K Jagle
---
We commissioned Michael Edwards to build substantial additions and internal alterations to a 1911 cottage at Leura.... Once begun, the work was completed within the time proposed. The quality of the building work and the finish is outstanding and design and structural challenges were solved elegantly....
We should recommend Michael's services to anyone looking to build a contemporary house sympathetic to the natural and architectural environments in the Blue Mountains.
— P & G MacDonald
---
I have been working in the Building Industry for 20 years. Part of my current role is resolving disputes on site between home owners and builders, for a major corporation.
After seeing all the nightmares, the prospect of engaging a builder to do major work on my own home was a daunting task. Michael helped my wife and I through the whole process, from a major renovation to a complete knockdown and rebuild. This was made easier with Michael's guidance and experience.
Michael is a good communicator and project manager, and has access to a team of very skilled and intelligent tradesmen. Their attention to detail was outstanding. The final result is a magnificent energy efficient home, which is a joy to live in.
— Stephen Hellenpach
---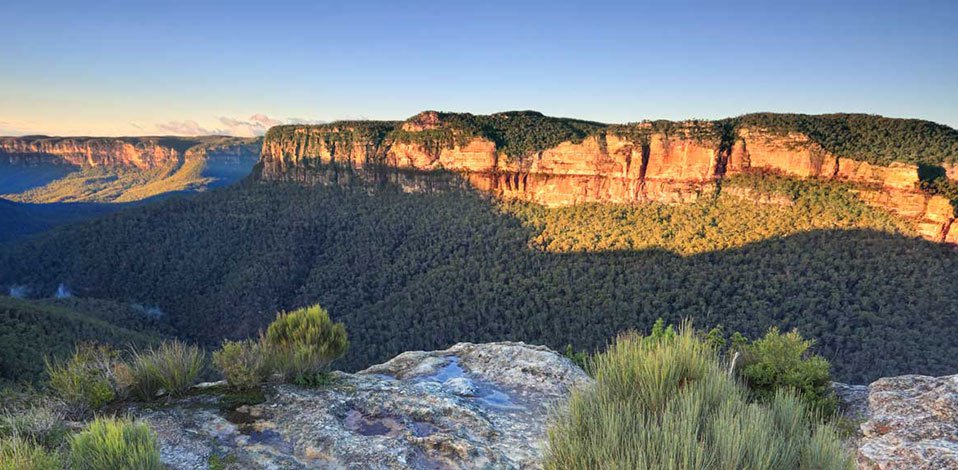 The quality of the work was of the highest standard and completed within the scheduled time. We couldn't have been happier! If you want the job done right, on time and no headaches, this is the team.

G & L Wulff