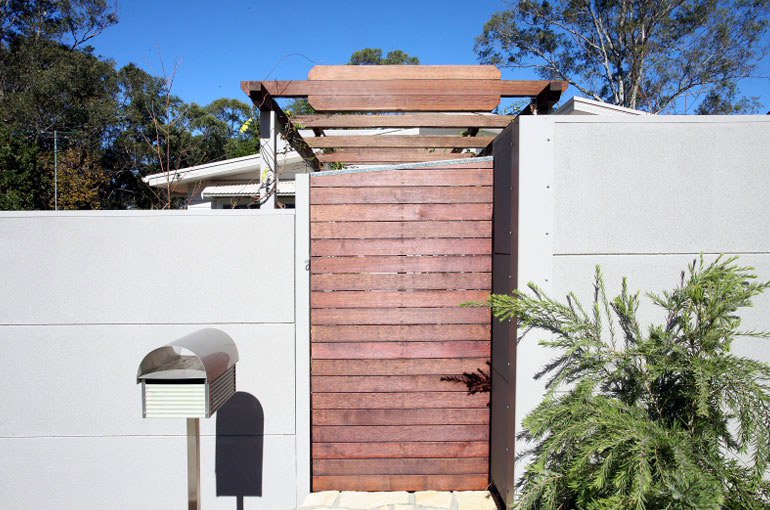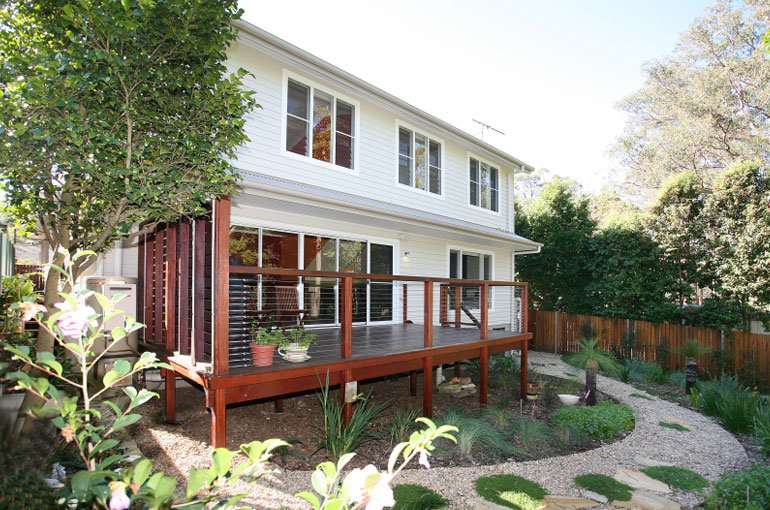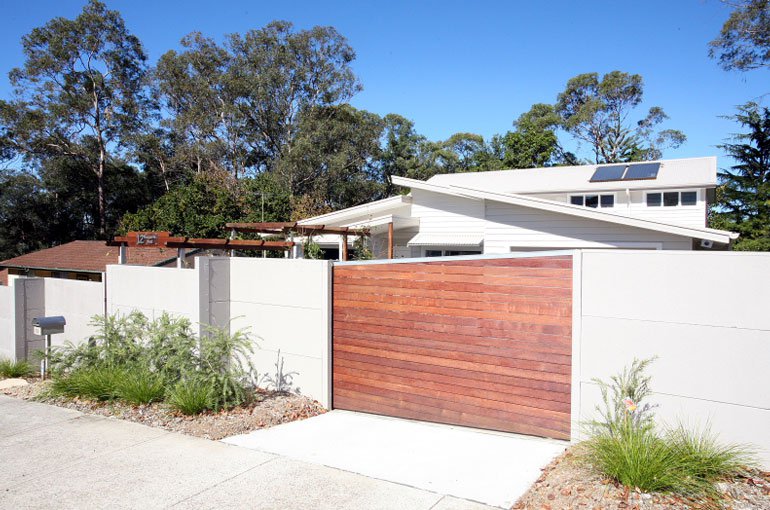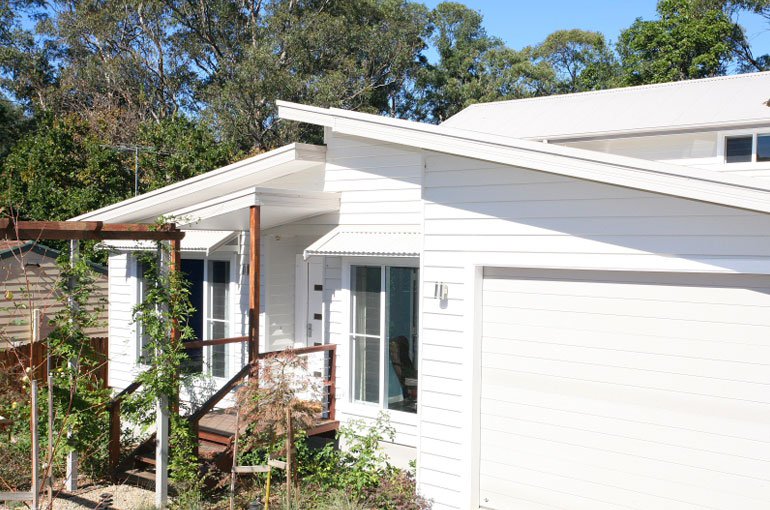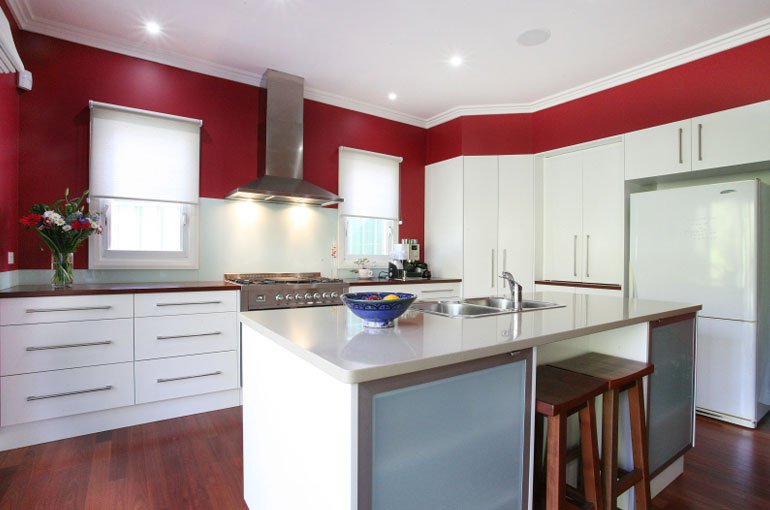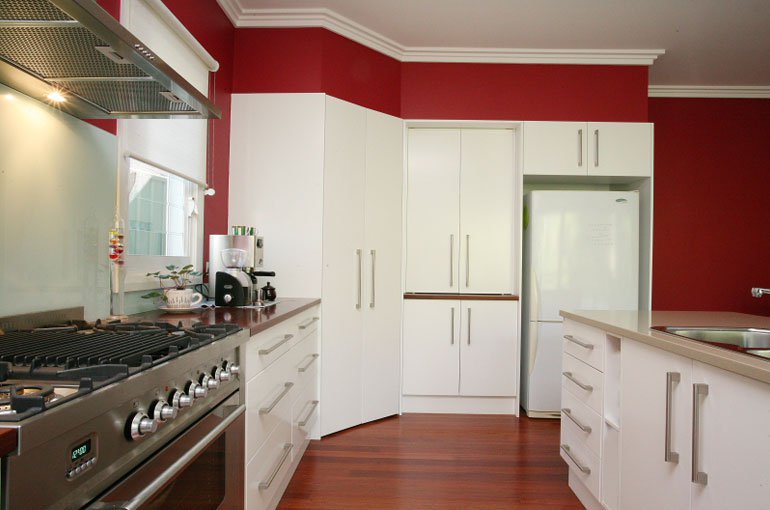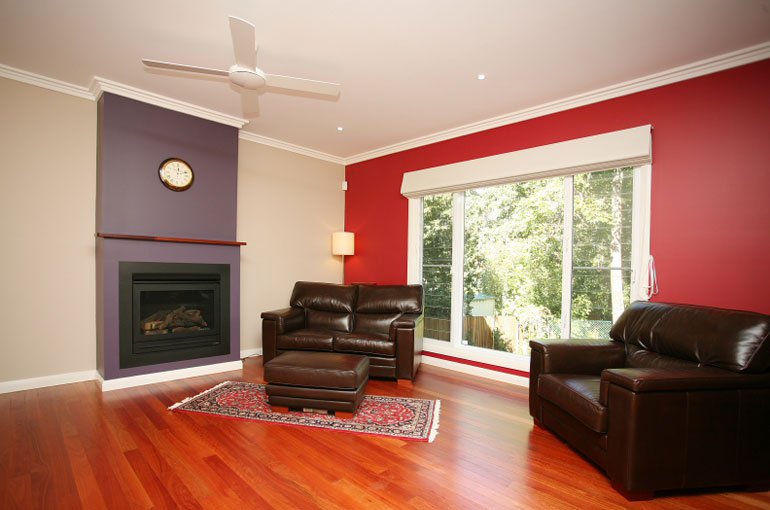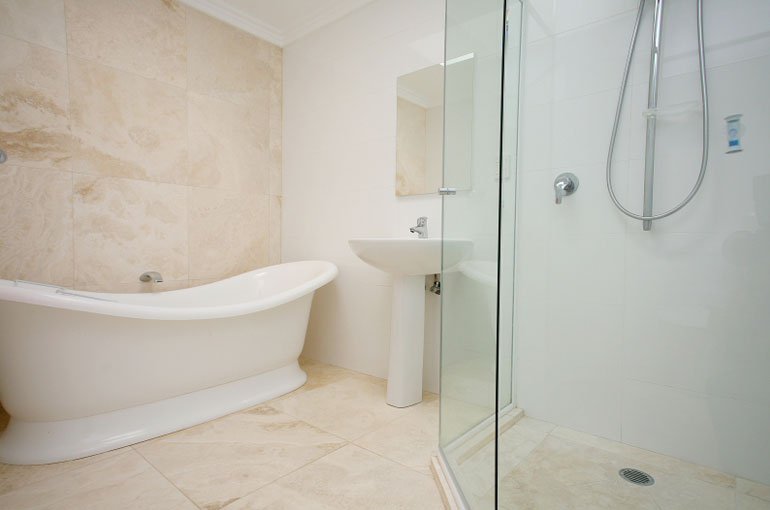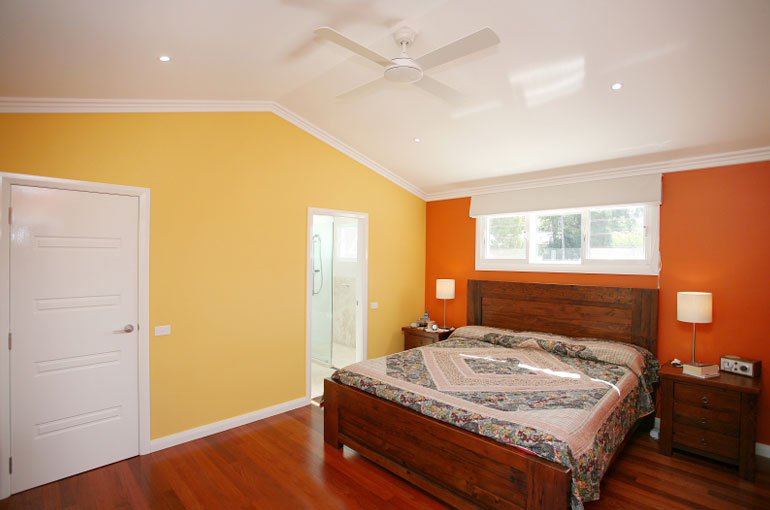 About this Project

A simple timber gate belies the true contemporary home located beyond this unassuming entrance.
Due to its close proximity to a major road and railway line, this knock-down re-built home was built with many sound reducing features. The finished result is an impressive, yet comfortable house.
A nice finishing touch was the use of original timber flooring from the old home then used for the new entrance and timber pergola.
Special features include:
Solar power and solar hot water system
Thermal mass concrete slab
Louvre windows
Hebel soundproof fencing
Acoustic insulation to the external walls
Gallery